Strongsville OH's Preferred Office For Dental Implants
Dr. Lisa Elias Specializes in Dental Implants for the Strongsville Area!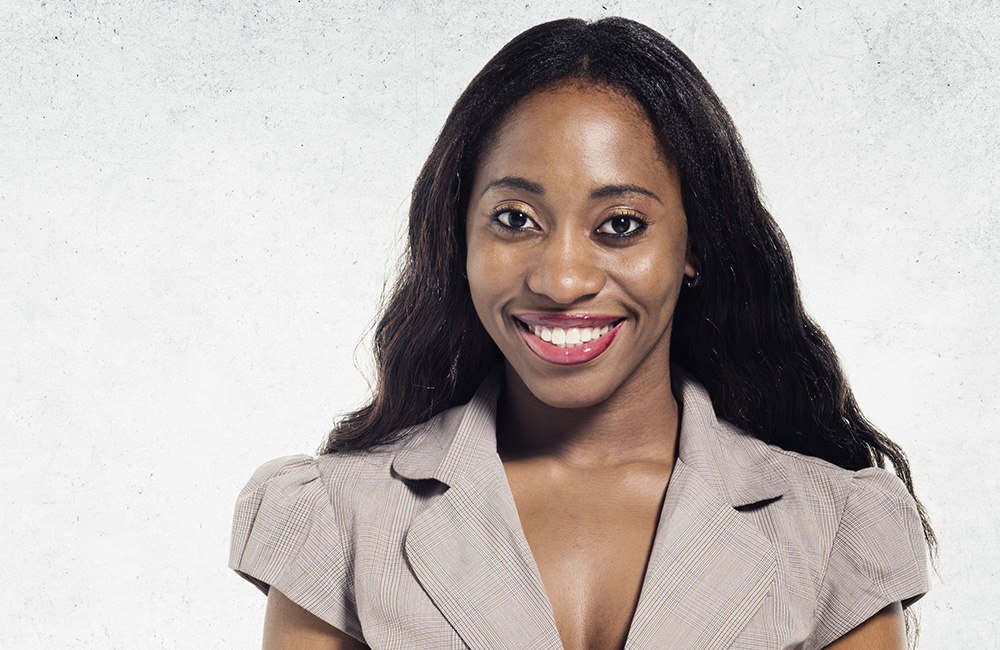 Are you embarrassed by a missing, chipped or broken tooth? We can have you smiling again in no time! Not only does tooth damage make it harder to eat and talk, but it also takes away your confidence. Without a full smile, you'll be hesitant to speak with friends and loved ones, harming your quality of life. Dr. Lisa Elias ensures that no amount of dental damage can prevent you from living life to the fullest. By installing crowns, dentures, implants and porcelain veneers, she restores beauty to your smile and full function to your jaw.
Year after year, our patients tell us the reason they come back is that we feel like family. Dr. Elias and the entire staff genuinely care about you, your comfort and your healthy smile. We accommodate patients with a kind, comfortable atmosphere while providing superior treatment and far exceeding expectations. Our experience and artistic foundation make us truly unique. Our patients receive only the best from Dr. Elias, and her exceptional work and attention to detail have only made it easier for patients to return time and time again.
Dental Implants for Strongsville Patients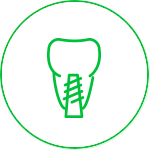 Our dental implants can provide the ideal, long-term solution to missing teeth. Made of titanium, these implants function similar to a tooth root. The implants are placed into the bone and provide a secure anchor for replacement teeth without putting force on the remaining natural teeth, as with a conventional partial denture or bridge. We offer our patients tooth replacements that look and feel like natural teeth and may be used to replace single or complete sets of teeth. They may also be used as anchorage under complete dentures.
Porcelain Veneers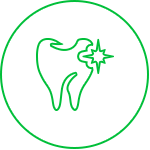 If teeth are partially or fully compromised, Dr. Lisa Elias can replace them with porcelain veneers or dentures. She incorporates the prosthetics seamlessly with the rest of your teeth so that even you won't be able to tell the difference. Dr. Lisa Elias provides custom-made veneers, which are thin porcelain shells designed to cover the front surfaces of the teeth.
Uneven Surfaces of Teeth
Chipped Teeth
Small Holes in Teeth
Unsightly or Inappropriate Size of Teeth (too small or big)
Ceramic Dental Crowns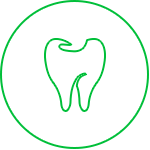 Our crowns (also known as caps) offer long-term solutions for any tooth which is badly decayed, has a large filling or is unsightly. A crown may cover and replace all or part of a tooth and is used to restore teeth to their natural shape, color and size. Crowns not only have cosmetic appeal but also have the potential to save teeth that might otherwise be lost.
---
Dr. Lisa Elias has been our family dentist for the last 15 years. All work done has been excellent and is a reflection on Dr. Elias, who is a gifted talent with amazing and wonderful dental skills. She and her staff are extremely kind and caring persons, who provide outstanding professional service and who make you feel welcome and at ease from the moment you walk in the door throughout your appointment. If you are in need of a dentist and want 100% dental satisfaction with that "family feel," Dr. Lisa Elias' office is the place for you. Mary Henry
From my very first appointment at her dental office, I was treated kindly and with the utmost professionalism by Dr. Lisa Elias and her efficient staff. I enjoy the friendliness of each person at the office, while receiving the best dental care available. Dr. Elias knows how important a smile can be. My whole life I have been self-conscious about my teeth, and Dr. Elias sensed this and in no time was able to rectify the problem. I have been smiling ever since. Knowing that she and her staff provide such wonderful service makes it a pleasure to return to her office again and again. Brenda Scott
---
Contact Dr. Lisa Elias today for the best Dental Implants Services in the Strongsville area. Renew your smile today!