We Specialize in Smile Restorations & Enhancements in Brunswick, OH
Embarrassed by a chipped, broken, or missing tooth? Give us a call! We can have you smiling again in no time!
---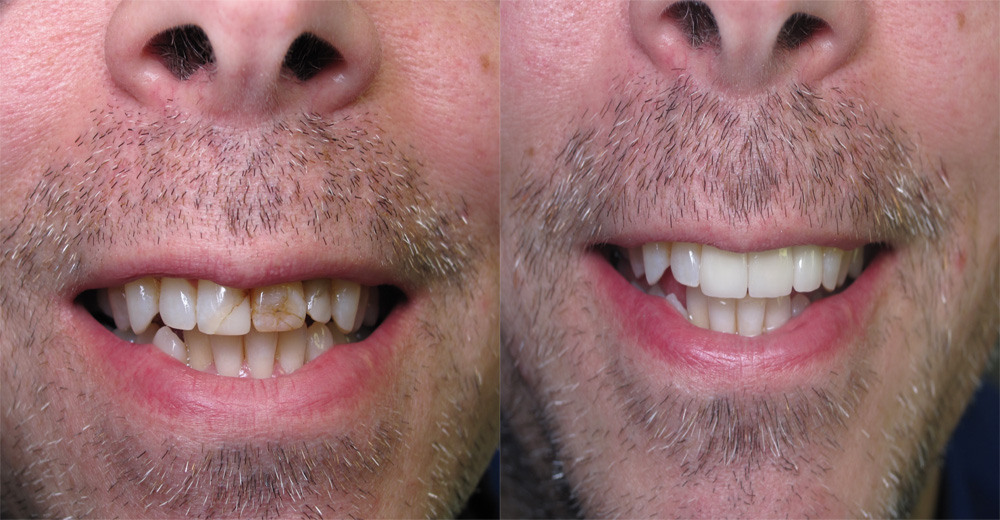 Not only does tooth damage make it harder to eat and talk, but it also takes away your confidence. Without a full smile, you'll be hesitant to speak with friends and loved ones, harming your quality of life. Dr. Lisa Elias ensures that no amount of dental damage can prevent you from living life to the fullest. By installing crowns, dentures, implants and porcelain veneers, she restores beauty to your smile and full function to your jaw.
Stop Putting Off the Dental Care You Need to Restore Your Beautiful Smile!
We understand, there are lots of reasons for putting off your dental visit. But let's focus on the number one reason to go - your health! Teeth that are decayed, chipped or broken are more than embarrassing. They are painful and lead to bigger health issues down the road. The oral bacteria that is causing your teeth to decay can also lead to clogged arteries, heart infections and stroke. Fortunately, you have options. With Dr. Lisa Elias, not only will she repair the damage already done using the latest in dental technology like veneers, crowns, bridges and bonding, she will also provide an amazing cleaning and whitening treatment to give you a fresh smile and a fresh start to oral health.
Porcelain Veneers
If teeth are partially or fully compromised, Dr. Lisa Elias can replace them with porcelain veneers or dentures. She incorporates the prosthetics seamlessly with the rest of your teeth so that even you won't be able to tell the difference. Dr. Lisa Elias provides custom-made veneers, which are thin porcelain shells designed to cover the front surfaces of the teeth.
Conditions Appropriate for Veneers:
Discolored teeth
Uneven surfaces of teeth
Oddly shaped teeth
Chipped teeth
Crooked teeth
Small holes in teeth
Old fillings
Unsightly or inappropriate size of teeth (too small or too big)
Clear Braces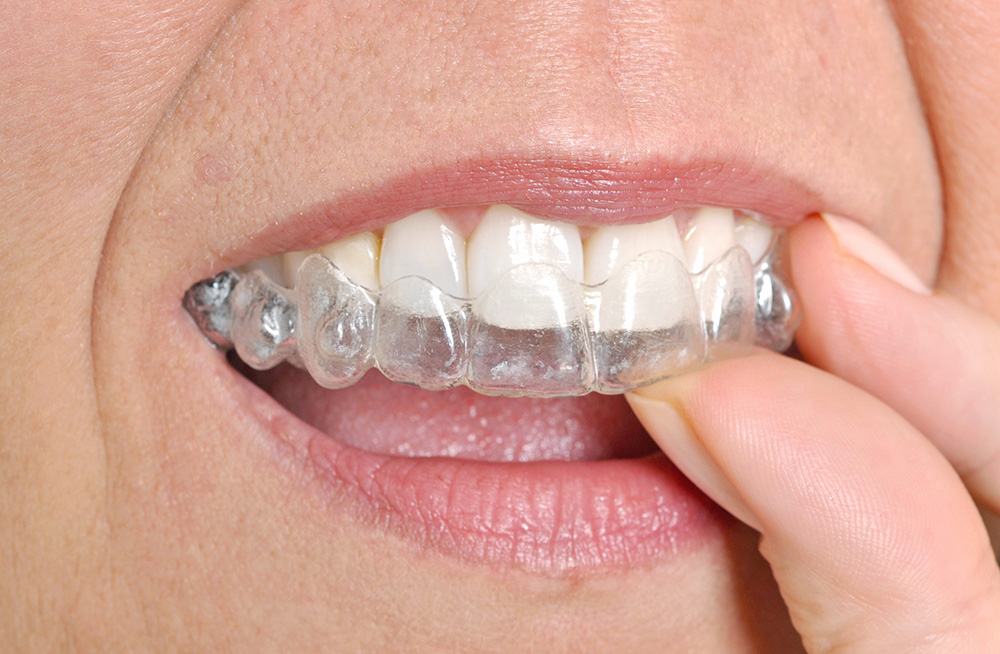 We offer clear orthodontic treatments similar to Invisalign® and ClearCorrect™ to move teeth inconspicuously and enhance the esthetics of the smile while avoiding traditional orthodontic appliances. This access to less noticeable braces helps our patient's retain confidence in their smiles throughout the tooth movement process.
Tooth Replacement:
Bridges: At Dr. Lisa Elias', we offer custom-designed, fixed bridges to replace lost teeth and eliminate unsightly gaps in our patients' smiles. Bridges involve the suspension of replacement teeth between natural teeth on either side of the space. Our non-removable, natural-looking and tooth-colored bridges provide our patients with peace of mind and the comfort of knowing their replacement teeth are secured in place.
Qualities of Our Bridges:
Fixed, non-removable
Natural-looking, tooth-colored
Esthetically pleasing
Ability to chew wider variety of foods without discomfort
Custom-designed to match proportions of adjacent natural teeth
Complete Dentures: We provide well-fitting, natural-looking and complete dentures that replace all of the natural teeth in the upper jaw, lower jaw or both. We make a point to properly design your dentures and position the teeth to help restore good speech and a natural, youthful appearance. These dentures can also be attached to implants for the best retention, fit and feel.
Dental Implants: Our dental implants can provide the ideal, long-term solution to missing teeth. Made of titanium, these implants function similar to a tooth root. The implants are placed into the bone and provide a secure anchor for replacement teeth without putting force on the remaining natural teeth, as with a conventional partial denture or bridge. We offer our patients tooth replacements that look and feel like natural teeth and may be used to replace single or complete sets of teeth. They may also be used as anchorage under complete dentures.
Partial Dentures: Our removable, partial dentures are offered for those with some natural teeth remaining. As with a bridge, the missing teeth are replaced by this type of denture using both the soft tissue ridge and teeth to hold them securely in place.
Advantages of Using Partial Dentures:
Removable (on a daily basis)
Easier maintenance
Less costly than non-removable solutions
Can serve as interim solution before dental implants
Can serve as long-term solution because of health/economic considerations
Ceramic Crowns: Our crowns (also known as caps) offer long-term solutions for any tooth which is badly decayed, has a large filling or is unsightly. A crown may cover and replace all or part of a tooth and is used to restore teeth to their natural shape, color and size. Crowns not only have cosmetic appeal but also have the potential to save teeth that might otherwise be lost.
Cosmetic Bonding: Our cosmetic bonding service is a conservative treatment designed to modify or enhance the color, shape and size of teeth to ensure the best smile possible. Correcting discolored or poorly shaped teeth and unwanted spacing can all be achieved in one visit!
Gentle Dentistry from a Caring, Professional Staff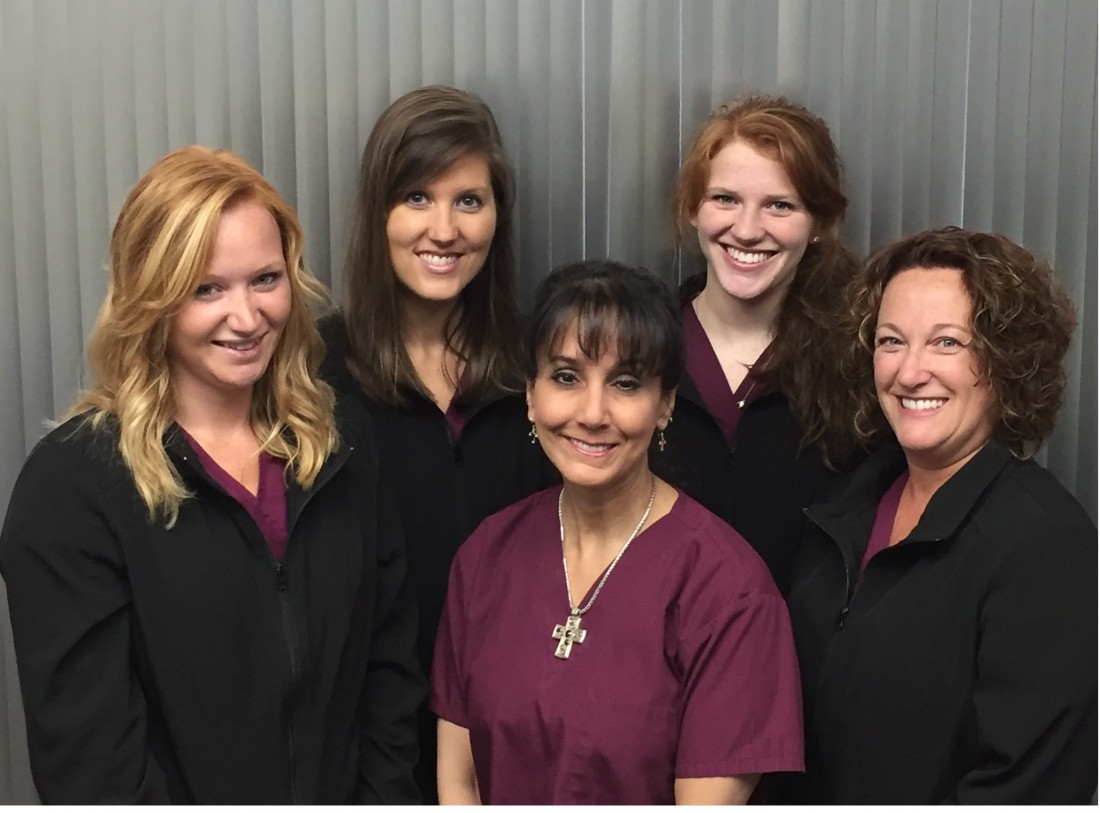 Operating out of Brunswick, Dr. Lisa Elias is regarded as one of the best dentists not only in Ohio but throughout the country. This is due not only to her skill and care but also the hard work and ingenuity of her staff. Her expert team of hygienists, dental assistants, and support professionals work efficiently and effectively, giving all patients quality service without making them wait. They are also committed to showing care and respect, making sure to understand each patient's needs and respond accordingly. As a result, local citizens are eager to turn to Dr. Lisa Elias and her staff whenever they need dental work.
To make an appointment or schedule a free smile evaluation, call (330) 273-7300. We look forward to providing you with an amazing smile!