High-Quality Family Dentist Near Berea OH
Dr. Lisa Elias - Berea, OH's Preferred Family Dentist!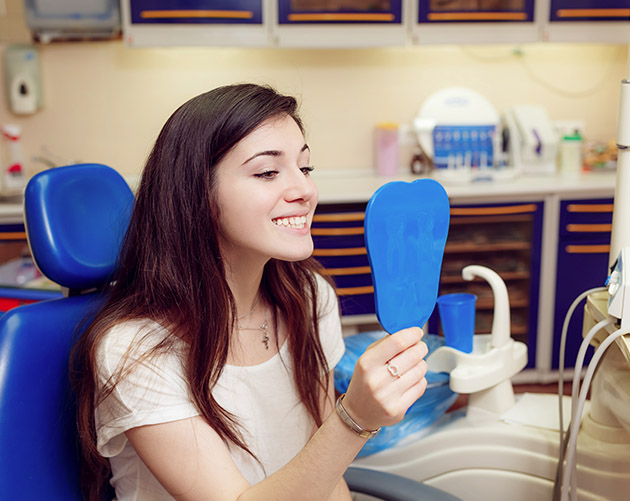 As much as they want to enhance their smiles, many patients are hesitant to visit the dentist for fear that it will be painful. Dr. Lisa Elias cuts through this dilemma by minimizing pain in all her procedures. She is trained to use local anesthetics effectively and safely, numbing any pain until her work is complete. She also avoids being overly invasive, disrupting your mouth as little as possible during each procedure. Combined with her ability to work gently and carefully, she can rejuvenate your smile while causing little to no discomfort.
With more than 24 years treating patients in Berea with a variety of cosmetic general dental services, you get a smile expert who can provide facial rejuvenation procedures that complement your teeth and offer you a more youthful, refreshed appearance - pain-free dentistry for the entire family!
A Few of Our More Popular Family Dentist Services We Provide:
---
Why Choose Us As Your Family Dentist?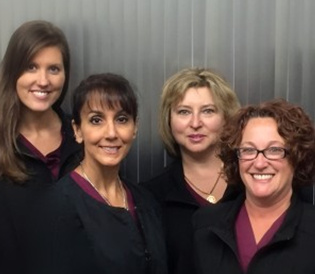 Year after year, our patients tell us the reason they come back is that we feel like family. Dr. Elias and the entire staff genuinely care about you, your comfort and your healthy smile. We accommodate patients with a kind, comfortable atmosphere while providing superior treatment and far exceeding expectations. Our experience and artistic foundation make us truly unique. Our patients receive only the best from Dr. Elias, and her exceptional work and attention to detail have only made it easier for patients to return time and time again.
Dr. Elias' practice is known for its success in the areas of both cosmetic general dentistry and facial rejuvenation. We use state-of-the-art equipment including digital x-rays, ceramic crowns, veneers and bridges, and offer titanium implants to restore, replace or enhance teeth- creating beautiful, healthy smiles. We not only craft and perfect smiles, we can reduce the appearance of those fine lines and wrinkles with Botox, Restylane and PRF Therapy.
---
Over ten years ago, my husband needed a filling replaced, and I was in need of a new partial. A co-worker suggested I see Dr. Elias, and we have been patients ever since. She takes pride in her work, perfecting each procedure to ensure a happy, satisfied patient. As a result of the work she's done on our teeth, my husband and I have smiles to be proud of. The friendly staff makes our dental visits enjoyable with the knowledge we are getting excellent dental care. Frank and Kathy Marflake
Amazing! That is the word that comes to mind when I think of Dr. Lisa Elias. I have been a patient of hers for over 13 years and would not ever consider changing to another dentist. When you combine her artistic talent with her skill in dentistry, what you get are beautiful results. I consider her to be my own personal miracle worker! One of the things I like best about Dr. Elias is that she is knowledgeable about all the latest innovations in the field of dentistry, and she lets you know about these. You don't just go for a check-up and go home. I learn something new every time I am there. I appreciate being educated so that my dental health is the best it can be. She is continually updating her skills with additional dental classes.

When my daughter fell on the ice and broke both of her front teeth on a Saturday, we were hoping we could get an appointment first thing the following Monday morning. Instead, Dr. Elias told my daughter to drive over to the office and meet her there that day so she could fix them for her. That was almost two years ago and she did such a great job that you can't even tell the teeth were ever damaged. I can say without any hesitation that if you are lucky enough to choose Dr. Elias for your dentist, she is the best dentist you will ever have. Susan Liggett
---
Contact us to schedule your consultation today and renew your smile!